Name: Lauren
Age: 20
I love next to normal, fraggle rock, mlp, sleeping and eating. I enjoy listening to say anything, the rocket summer, avril lavigne, and random broadway songs.
I'm a little bit Loki obsessed.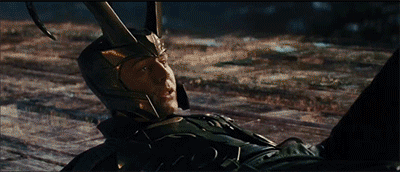 :) 
I have a bad habit of wearing necklaces that I'm allergic to. 
not a very flattering picture of my face, but this is my Pinkie Pie at NYCC this year! :D 
I'm about 25 pounds away from my goal weight, and I honestly couldn't be more proud of myself! 
this is why my dog hates me.
I actually feel really pretty today (and even though the picture doesn't show it well, I REALLY love my makeup!) getting ready to go to stew leonard's to get a 3 foot long sandwich and other bangin' food! 
Here are a few different shots of my tattoo, a few hours after it was done. This is my first tattoo, and I literally could not love it more. I'm a huge Jim Henson/Muppet fan. Jim is literally my idol, and I know that my love for him and his work is something that is permanent, so I wanted something permanent on my body to reflect that love. I was going through some of Jim's quotes one day, and when I came across "simple is good," a bunch of feelings came over me. I felt inspired to try and live my life by that phrase, happy because I knew that that was how Jim lived his life, and I also felt a bit nostalgic. This quote brought be back to the days of being in my old house watching Fraggle Rock, when everything was simple. No bullshit with my family, or friends, or boys, or anything. Everything was simple. Aside from the fact that the quote makes me think of my past, it also helps me stay motivated for my future. Jim wanted to change the world, and make it better…I know that he did that…even if he didn't change everyones life, he's made impacts that are extraordinary.  I know that I'm going to end up having some sort of job involving The Jim Henson Company. I don't care if I'm their file clerk, I'm going to get involved somehow. If I ever did end up becoming rich an famous, I would live the same way Jim did…I would stay real, and not let fame or money go to my head. The feeling I get when I look at this tattoo could never be fully explained. There is absolutely nothing I would change about it. :) 
here are some pictures from the Museum of the Moving Image :D 
ahhhh leaving soon :D!!
SUCH a bad picture, but I wanted to show my Fraggle Shirt :3
I forgot to put this picture up! This is one of the other incredible gifts my boyfriend gave me for Christmas. He custom made me a Fraggle Rock pillow! :3 You can't see it that well, but in the corner it says "dance you cares away" in bubble letters!  I love it!!!
taken with shitty camera phone…I'll put up the good picture tomorrow! it's a little swollen, this was an hour after I got it. :)
I'm absolutely in love with it!