Name: Lauren
Age: 19
Relationship: Happily taken, and in love. :3
I love next to normal, fraggle rock, mlp, but most of all my amazing boyfriend of 3 years. I enjoy listening to say anything, the rocket summer, anything muppet related, and random broadway songs. The Muppets are basically my religion, and Jim Henson is my god.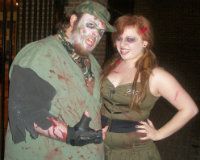 610 notes
nessabirdie reblogged this from degrassi and added:

Social Media is EVERYWHERE!